Harry Potter will definitely be rebooted, according to Daniel Radcliffe – DigitalSpy.com
Daniel Radcliffe has said that he thinks Harry Potter will definitely be rebooted.
The actor, who played the boy wizard in the formative film series, recently shared his belief that "some other version" of the original movies will hit screens in the future.
"I'm sure there will be some other version of it," he told IGN.
Advertisement – Continue Reading Below
"I know I'm not the last Harry Potter I'm gonna see in my lifetime – we've already got a few more [in stage play Cursed Child]."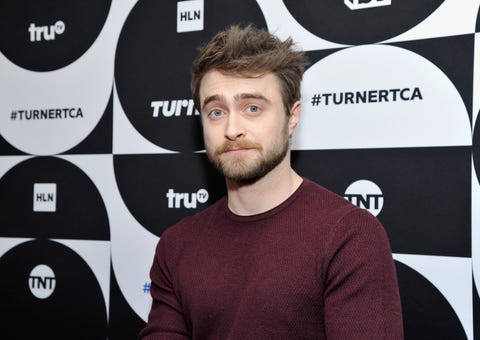 Getty ImagesJohn Sciulli / Stringer
Related: Daniel Radcliffe reveals his favourite Harry Potter movie – and it's not what you might expect
Of course, the Wizarding World lives on in the Fantastic Beasts franchise — which is reported to be spanning five films, with its second (The Crimes of Grindelwald) being released last year.
However, Radcliffe also thinks a Harry Potter TV spin-off could be possible soon enough.

Warner Bros.
Related: JK Rowling promises Fantastic Beasts 3 will deliver "answers"
Speaking recently, the actor revealed that the spin-off he would be most interesting in watching would involve the Marauders — the name given to the group of friends consisting of Harry's father James Potter, Sirius Black, Remus Lupin and Peter Pettigrew.
Given that the whole Marauders gang died before the final book/film of the series, we guess we can bank on that being some kind of prequel, just like Fantastic Beasts.
Advertisement – Continue Reading Below
"I feel like there are other stories from that world that you could absolutely turn into a TV series, 100 percent," he told TV Guide.
"A series with the older generation [Marauders], that could be very cool."
---
Want up-to-the-minute entertainment news and features? Just hit 'Like' on our Digital Spy Facebook page and 'Follow' on our @digitalspy Instagram and Twitter account.